Due to the recent snow -there is Limited Access into the facility as we are still clearing snow from the drive lanes.  There is snow up against the units so be prepared that you may have to shovel out your unit. We apologize for the inconvenience and doing our best to clear the snow.
Welcome to Bend Southside Storage! Whether you're new to Bend or a returning Bend-ite, our facility is clean, convenient, affordable and provides a safe and secure place to store your belongings.
Our units range from a hall sized closet to a single car garage which is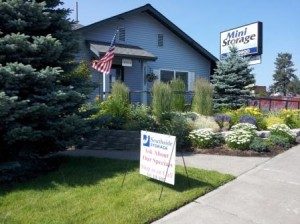 a perfect fit for any personal or business storage needs.
Call or stop in! Our professional resident manager or office staff will be able to answer your questions and help you decide what will best fit your needs.
We are located near the South end of Bend on the East side of Hwy 97 across from Wal-Mart.  On Badger Road, we are between Bank of the Cascades and BJ's Quilts – across the street from Pioneer Crossing Shopping Mall. (Ross, Jo-Ann Fabric, OnPoint, Pour House, Subway, Cibelli's Pizza, etc.
We are also very accessible from the following neighborhoods: Pinebrook, Brookswood, Romaine Village, Country Club, Murphy Road, Mountain High and the surrounding areas.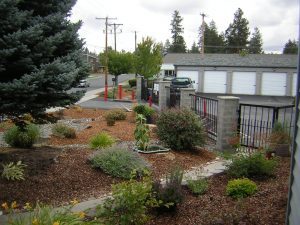 Moving can be difficult and finding the right storage unit for your needs can be time consuming.
Our professional resident managers and support staff are very knowledgeable!  Asking us questions will help you find a unit that best suits your needs. If we don't have what you need we'll be able to tell you who might!
Have questions Ask Us